One very useful feature in WordPress is the built-in user management system. It allows you to assign people on your team a specific role to gain access on your website and complete certain tasks. This is very good practice, particularly for a company website, as it can greatly reduce security risks.
Currently, there are five WordPress user roles and each role has different levels of access.
Administrator – Has full access and control over everything on the website. Can add, modify, delete templates, themes, plugins, settings, users, comments, pages, posts, media, and absolutely everything else.
Editor – Access is mostly limited to the CMS (Content Management System). Can create, publish, modify and delete posts pages, manage menu, categories, tags, links, moderate comments and reviews and upload images and files.
Author – Has very limited functionalities for editing, publishing and deleting posts, and adding and deleting files and images.
Contributor – Can only create and edit posts but cannot publish them. All Contributor posts are Pending Review by an Administrator. Once posts are published, Contributors are no longer able to edit their posts. This role is ideal if you allow Guests Posts on your blog.
Subscriber – This role is assigned to users who register on your website, i.e. to leave a comment or make a product review.
It's very easy to add new users to a WordPress site:
Step 1 – Locate Users on left column of the dashboard, then click Add New: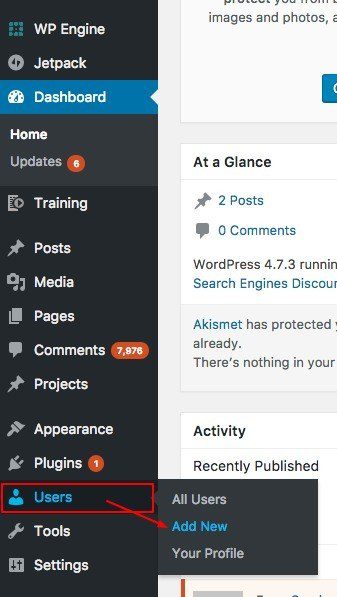 Step 2 – Fill in blank fields with the required info. Click on Password to generate a new password for each new user, and check the box "Send this password to the new user by email."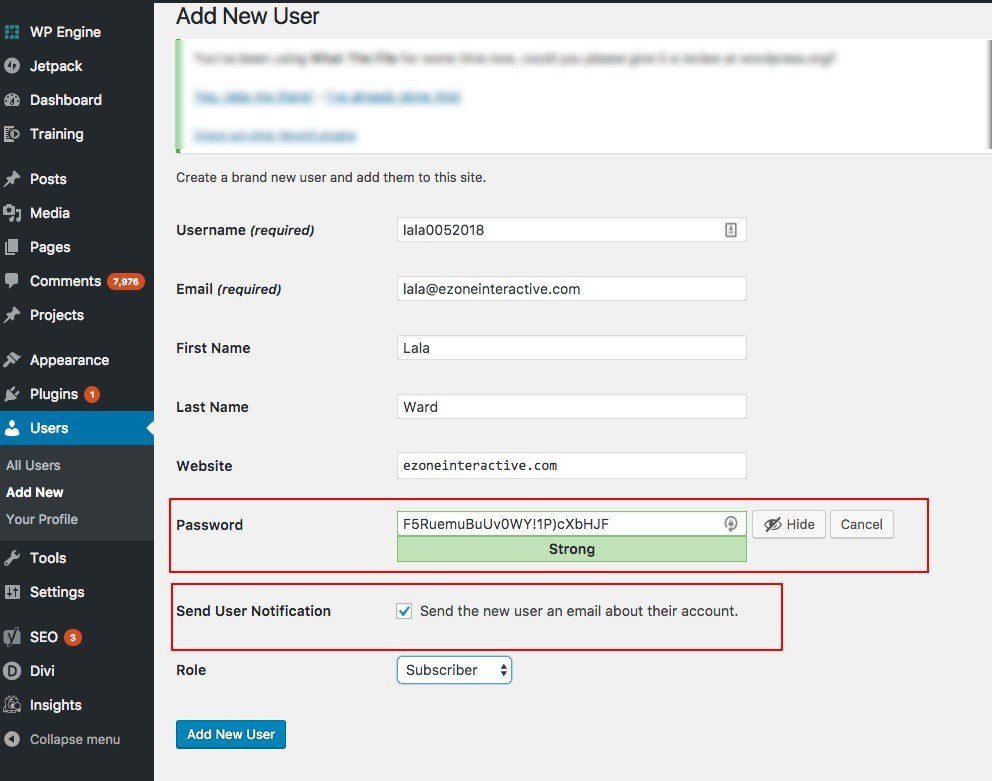 Step 3 – Assign the User Role using the dropdown. Then, click on Add New User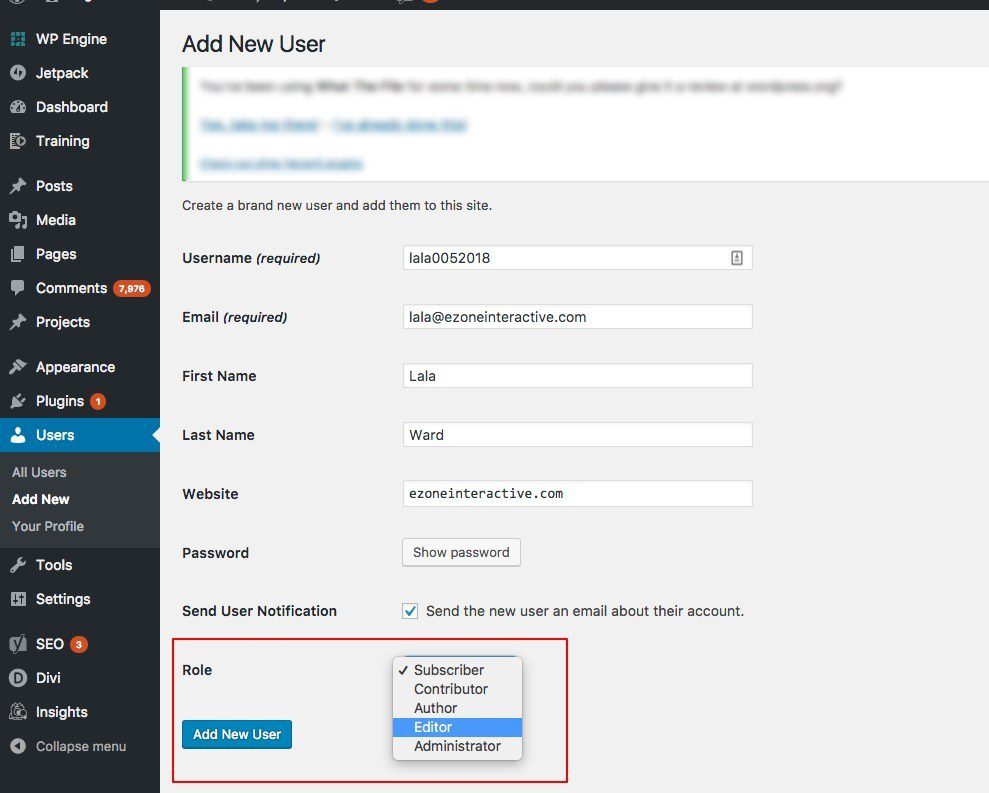 An email will be sent to the new user with their password and other instructions on how to log in.
Step 4 – Once logged in, users can edit their own profile – add an avatar, change their password, or add social media links. They cannot, however, change their username.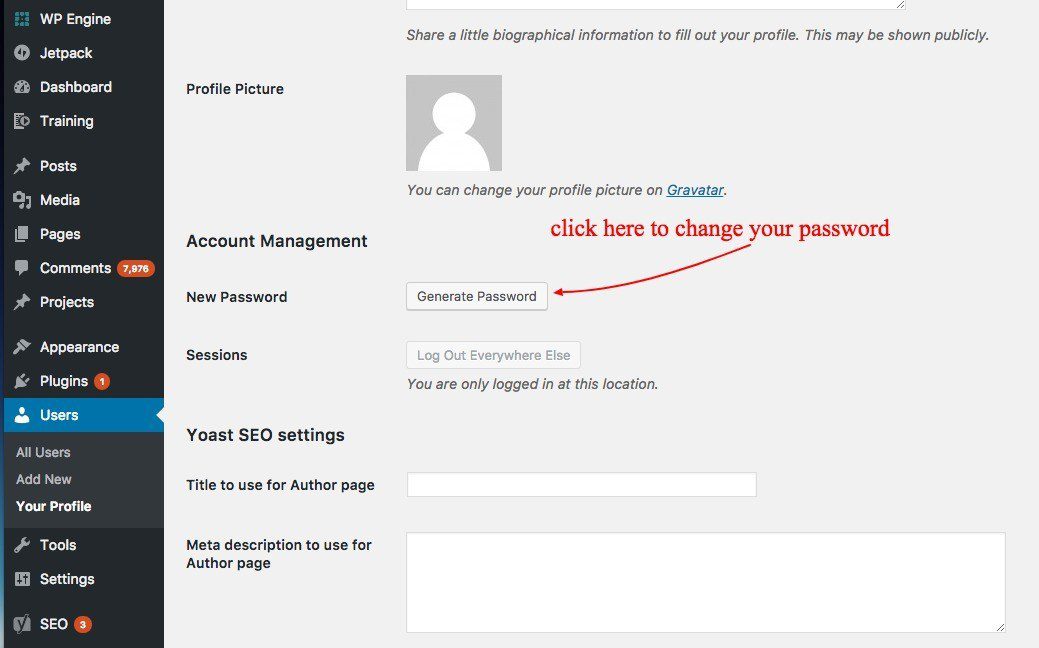 That's it, you're all done.
And yes, one last important thing to note — you must have Administrator rights to be able to add new users to your site.