Last weekend saw the third WordCamp to be held in Edinburgh.
Hosted at Codebase in the heart of the city just next to Edinburgh Castle the weekend promised much: beautiful Scottish summers weather, Haggis and Wapuu's scampering around the foot of the castle and of course a great event.
Sadly only the last of those things actually came to pass as it rained all weekend and the local wildlife must have been sheltering. However, this didn't stop the event being fantastic with great people, great talks and a great atmosphere.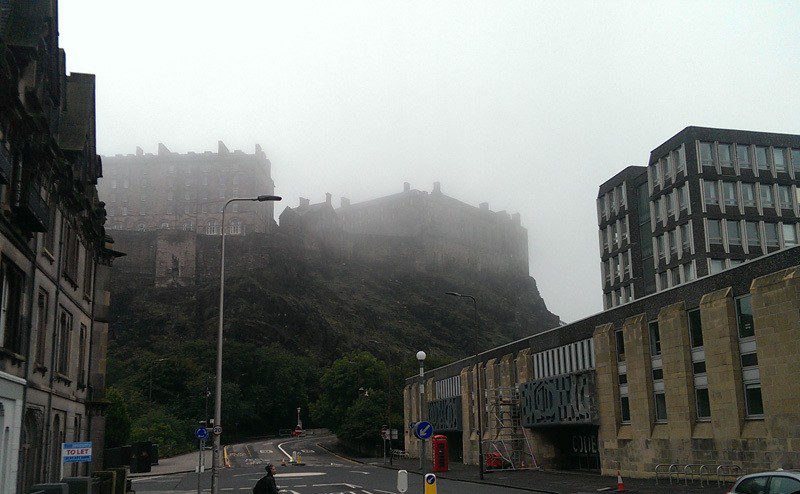 It was a jam-packed event with:
124 attendees
22 speakers
15 volunteers
Talks covered topics of social change, productivity, security, service provision, Jetpack, agile development, site optimisation, WooCommerce, lightning talks, social media, web design, the Rest API, customer service, development strategy, accessibility and more.
A week later the dust has had time to settle so I thought I would put pen to paper and post some of the top things that I took away from the weekend. It was tough because there was so much to choose from, but here goes:
5 Takeaways from WordCamp Edinburgh 2017
1. Volunteering is awesome.
WordCamp Edinburgh was my fifth WordCamp, having also travelled to London, Manchester, Edinburgh in 2015 and WordCamp Europe in Vienna last year. But hands down this was the WordCamp I enjoyed the most and that is largely because I volunteered at this one.
Volunteers help the organising team with the running of the event, be it registration, handing out t-shirts, operating cameras, helping with lunch or simply answering attendees queries.
I didn't really know what to expect turning up for the weekend, but was immediately introduced to the organising team and the other volunteers. Everyone was super enthusiastic and keen to run a great event.There was a great sense of camaraderie and I made way more connections at this WordCamp than previous ones as I'd met twenty odd people before registration even opened.
I would strongly encourage anyone to consider volunteering, especially if you are new to WordCamps as it's a great way to get to know people while at the same time helping to give back to the community.
2. Facebook Advertising is Very Powerful
One of the most interesting talks for me was Gavin Bell speaking about Facebook Advertising and vlogging. As an area I knew very little about it was a real eye opener for me. It was fascinating to hear Gavin's story and gain a better understanding of the versatility and power of Facebook advertising, which really does have incredible reach.
Gavin is a Facebook advertising consultant and vlogger and he spoke about how he got into vlogging, highlighting the importance of video in social marketing and gave us an overview of how he uses Facebook advertising to drill down and target his intended market.
Loving this masterclass in FB ads from @MrGavinBell! #wcedin pic.twitter.com/ITUdRGjyxY

— Bridget Hamilton (@bridget_helen) July 23, 2017
3. The Gutenberg Editor is Coming
Kimb Jones spoke in the lightning talks about the Gutenberg Editor. This new block editor is eventually going to be integrated into WordPress core but is currently available as a plugin. The editor is based around blocks and empowers users to more easily add rich content to posts and pages without the need for messy shortcodes and custom fields. There were a lot of questions raised around backwards compatibility and if sites will be broken by the introduction of this new editor due to incompatibilities with themes and/or plugins. It's well worth taking a look at the plugin to familiarise yourself with Gutenberg as in the future it will be standard in WordPress.
4. The WordPress Community is Awesome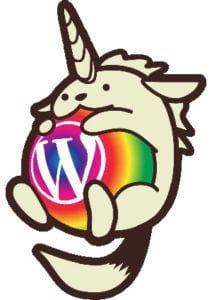 One of the really cool things about WordCamps is the diversity. The events bring together designers, developers, project managers, agencies, hosting providers, accessibility specialists, bloggers, social media experts and many more. They attract people from different countries (according to a tweet this week the speakers alone came from or originated from more than ten different countries) and cultures and with different beliefs and professions and they are all there to make connections and to learn from each other. That is special and part of what makes WordPress so great.
5. WordPress Can Transcend Simple Code and Speak to us on a Human Level
Some of the most inspiring talks focused on how WordPress can be used to create personal and social change. Bridget Hamilton spoke about blogging to handle tough issues and create social change and Andres Cifuentes spoke about building multilingual communities. Finally Rachel Martin delivered a talk that I know moved a number of attendees. She spoke about her personal experience of the earthquakes in Canterbury, New Zealand, and how she used blogging as therapy.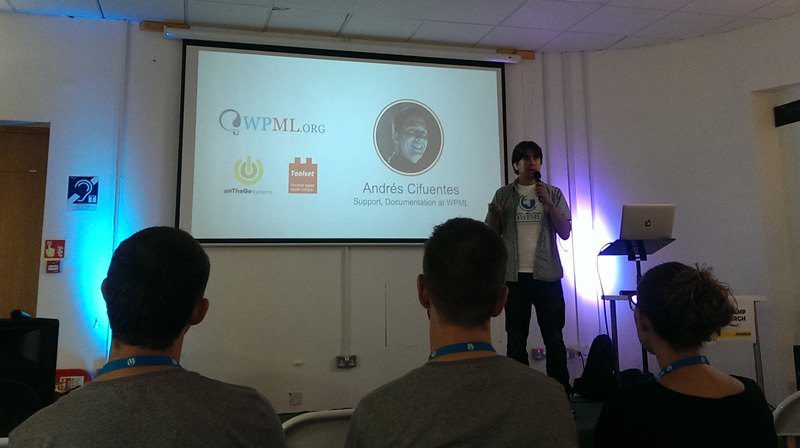 WordPress TV
Remember if you weren't able to be at WordCamp Edinburgh, or missed a talk that you were interested in they will be available on WordPress.tv. But it does normally take a few weeks for the videos to be edited and uploaded.
Roll on WordCamp Edinburgh 2018!
There's a ton more stuff that I could have spoken about in this article such as the swag: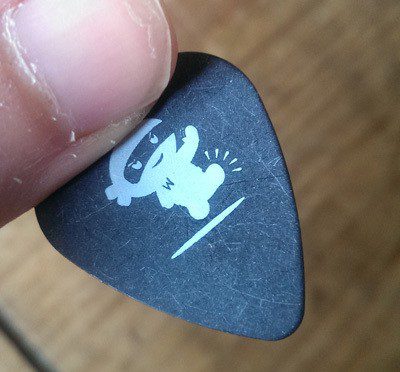 The awesome t-shirts designed by Ben Usher Smith: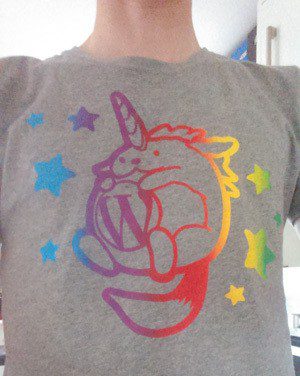 And the social events in the evenings:
#wcedin after party at Sygn, #Edinburgh pic.twitter.com/XBdFXvJTq4

— CoolfieldsConsulting (@coolfields) July 22, 2017
The organising team did an incredible job this year, delivering a great event for all. With Ahmed Khalifa taking the reigns next year I'm sure it will be another amazing event (and who knows, next time we might even see a real live haggis!) – I can't wait!